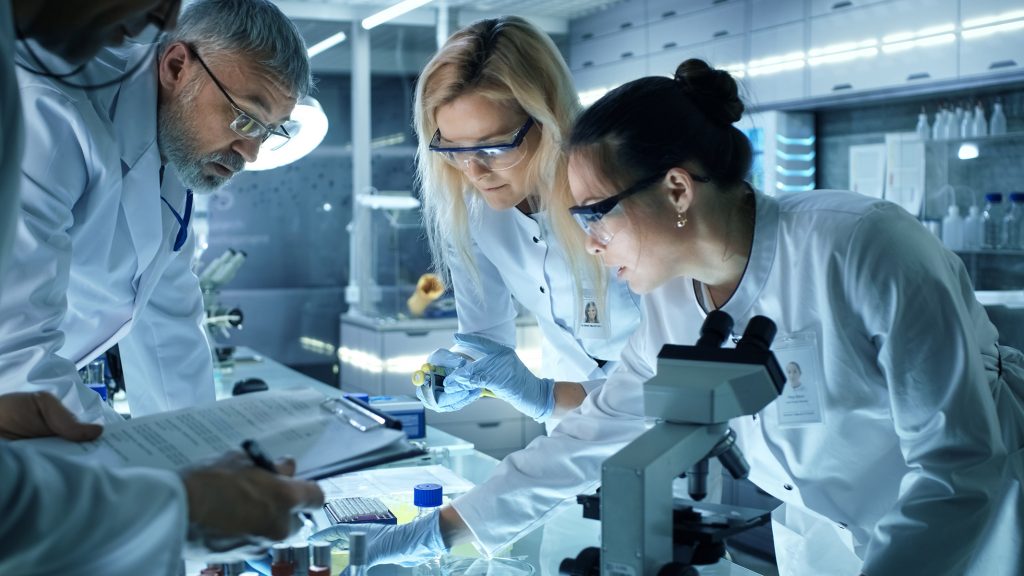 Johnson & Johnson makes health and beauty products that most Americans have used at one time or another. Some of the most well known J&J products are Band-Aids, Tylenol, J&J baby products including the now infamous baby powder, Neutrogena products, Clean & Clear Facial Wash, and Acuvue contact lenses.
Except for the talcum powder produced by Johnson & Johnson and, maybe, the Chicago Tylenol Murders in 1982 when seven people died after taking Tylenol capsules laced with cyanide, you probably have never heard about any serious issues with any of these products.
However, the iconic company now is embroiled in thousands of lawsuits involving multiple defective products including defective hip implants, talc in its baby powder causing cancer, and transvaginal mesh, among others.
Ethicon's Mesh
Johnson & Johnson had to pay out billions in numerous talc-based powder lawsuits in 2018, and 2019 is not looking much better for the company. In July 2018, a jury ordered the company to pay $4.69 billion to 22 women who blamed the talc-based product for causing their ovarian cancer. J&J faces over 11,700 lawsuits claiming that its baby powder caused cancer.
Ethicon, a subsidiary of Johnson & Johnson, has been manufacturing surgical sutures and wound closure devices for over one hundred years. Ethicon was ordered to pay $80 million in damages to a plaintiff who sued over injuries she said were caused by its pelvic mesh device in the latest trial over chronic pain and other complications caused by the mesh.
At the end of March, J&J and Ethicon faced 29,500 plaintiffs with direct claims in pending U.S. lawsuits over injuries allegedly due to the company's pelvic mesh devices used to treat stress urinary incontinence and pelvic organ prolapse. Just a few weeks ago in April, another jury awarded $120 million to another plaintiff alleging injury from mesh implants.
Who Needs Mesh?
As women age, their pelvic organs tend to sag, but this is an unfortunate (and normal) part of aging. For many women, the sagging gets so bad that they often choose reconstructive surgery to correct the problem. Synthetic netting, known simply as "pelvic mesh", was touted as a huge advance in surgery for what is medically referred to as "pelvic organ prolapse." But instead of fixing the painful symptoms that women with pelvic organ prolapse suffer, the mesh has caused a whole new set of painful side effects.
Pelvic mesh, in recent years, has become of the biggest mass torts in the history of the United States. Makers of these medical devices are paying about $8 billion to settle the claims of 100,000 women who suffered complications including pain, organ damage, infection, and incontinence.
FDA's Actions Regarding Mesh
In April 2019, the U.S. Food and Drug Administration (FDA) ordered the two remaining manufacturers of transvaginal mesh for pelvic organ prolapse to stop all sales; those companies are Boston Scientific and Coloplast. The ban, however, does not apply to all pelvic mesh products. The FDA does not apply to pelvic mesh placed through the abdomen, and it does not apply to mesh used to treat incontinence.
In 2008, the FDA issued warnings that vaginal mesh products could "contract, break, and erode into organs, causing infection, pain, vaginal scarring, urinary retention or incontinence, recurrent prolapse, and more." Then the FDA reclassified vaginal mesh and ordered manufacturers to conduct clinical trials; instead of conducting clinical trials, most manufacturers of the devices withdrew their products from the market. Boston Scientific and Coloplast conducted the studies ordered by the FDA, but after reviewing the companies' findings, the FDA said they "have not demonstrated a reasonable assurance of safety and effectiveness of these devices." FDA took action against these companies and banned their pelvic mesh products.
If you have been injured by a pharmaceutical drug, medical device, or defective product, talk to a qualified attorney in your area about starting a lawsuit.